3D models created in RadiAnt can be exported to STL files, which can be opened in alternative 3D modeling software and used for 3D printing.
1. Set the 3D preset to either Bones B/W or Skin B/W .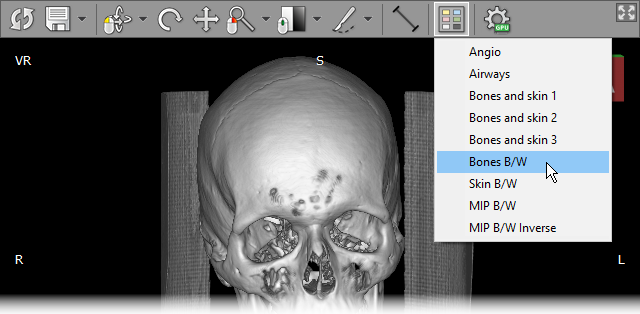 2. Adjust the window parameters and remove any unwanted elements. All visible objects will be included in the STL file.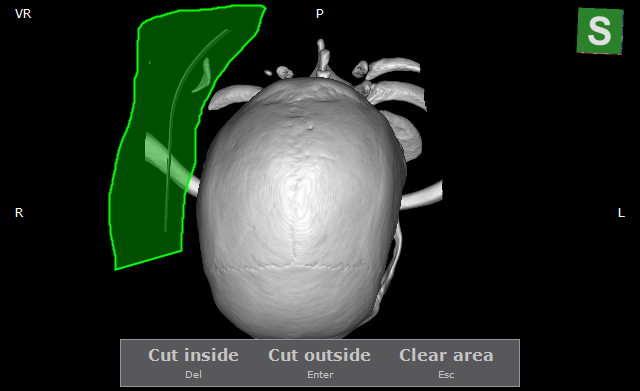 3. Click the Export button and select the Save 3D model as STL option.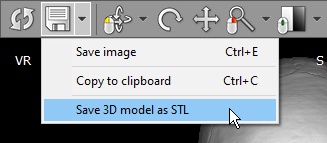 4. Select the resolution of the exported object and click Save .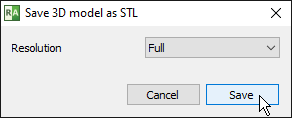 5. Select the destination folder and enter the file name. Click Save .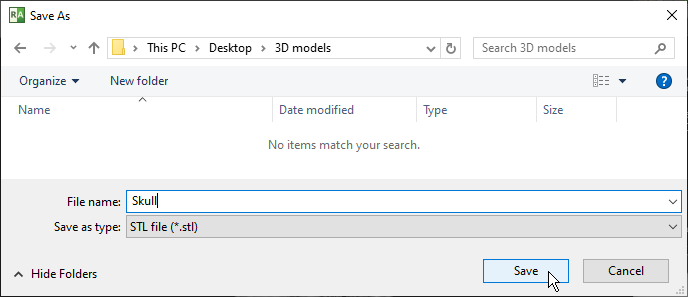 6. You can now open the exported file in third-party 3D modeling/printing software.