Click the Show series button or press the Ctrl + S keys to display the series list in the PACS search window.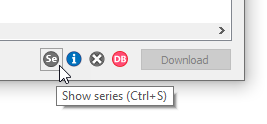 From now on, each time you select a study, the list of its series will be updated.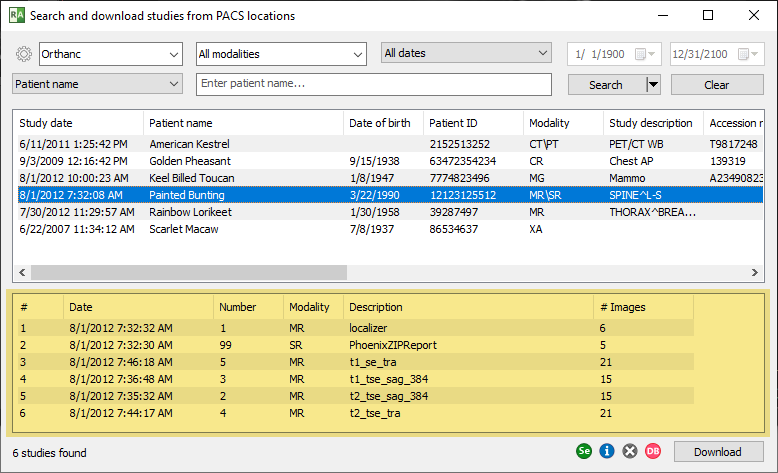 You can select individual series for retrieval to make the download faster if you do not require the entire study.