Click the Show series button or press the Ctrl + S keys to display the series list in the PACS search window.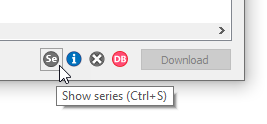 From now on, each time you select a study, the list of its series will be updated.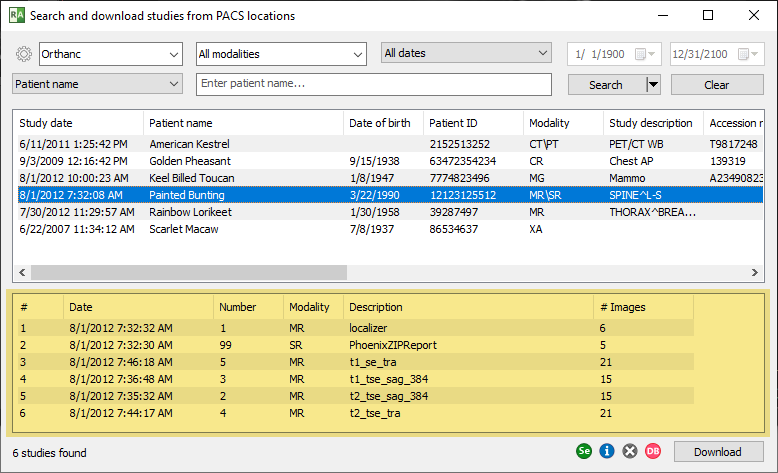 The list of series can also be refreshed by pressing the F5 key.
You can select individual series for retrieval to make the download faster if you do not require the entire study.