Download RadiAnt DICOM Viewer from https://www.radiantviewer.com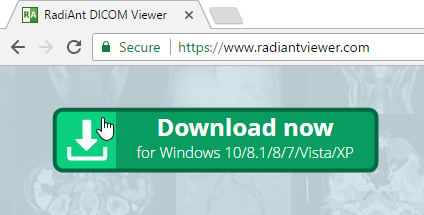 Save the file to your computer - depending on your connection speed, the software may require between one second and one minute to download in full.
Click the downloaded file to run the installer.
In the bottom download bar:

or in Downloads: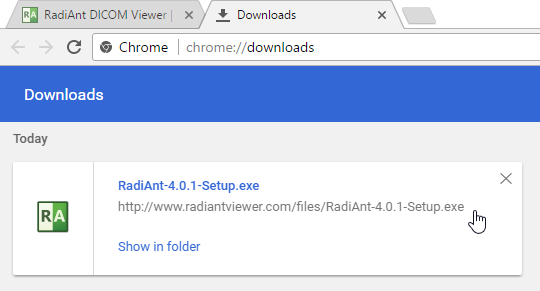 Windows 7, Windows 8/8.1 and Windows 10 users may be prompted with a "User Account Control" alert; if so, select Yes or Continue to proceed with the installation.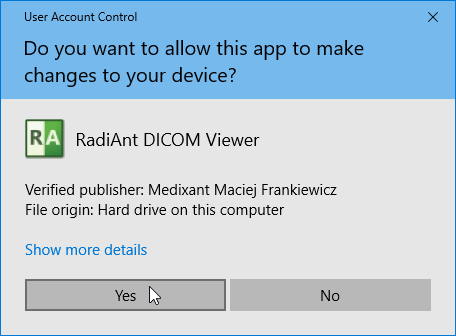 If you answer No , RadiAnt DICOM Viewer will be installed only for the current user.
Follow the steps outlined by the setup wizard to complete the installation.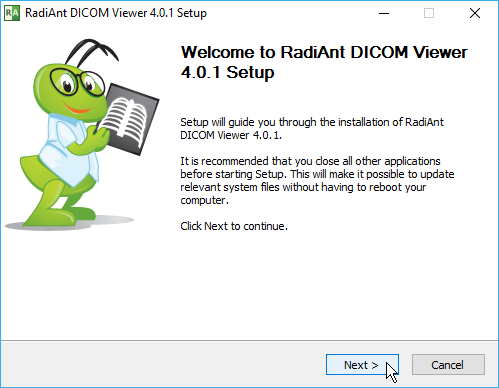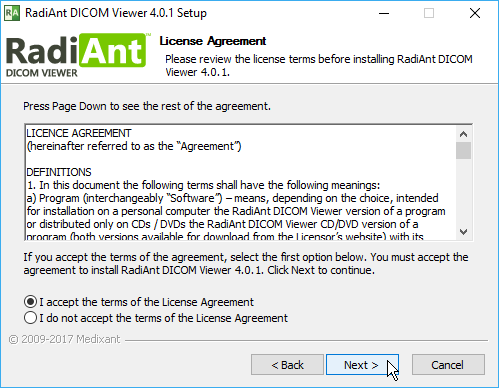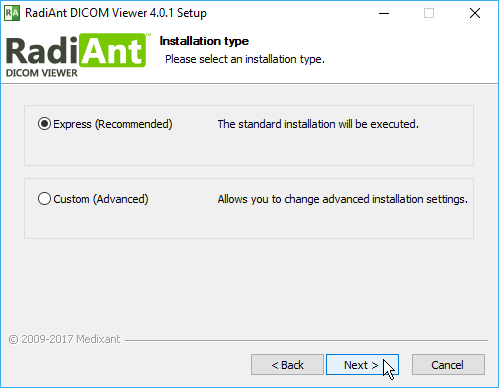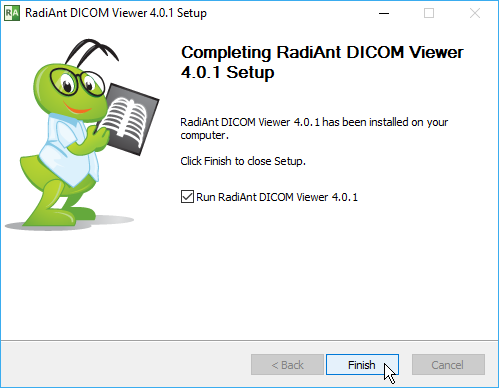 Once the setup has completed, your software is installed.
If this is your first time installation, you will need to activate the software. Otherwise, RadiAnt DICOM Viewer will start automatically.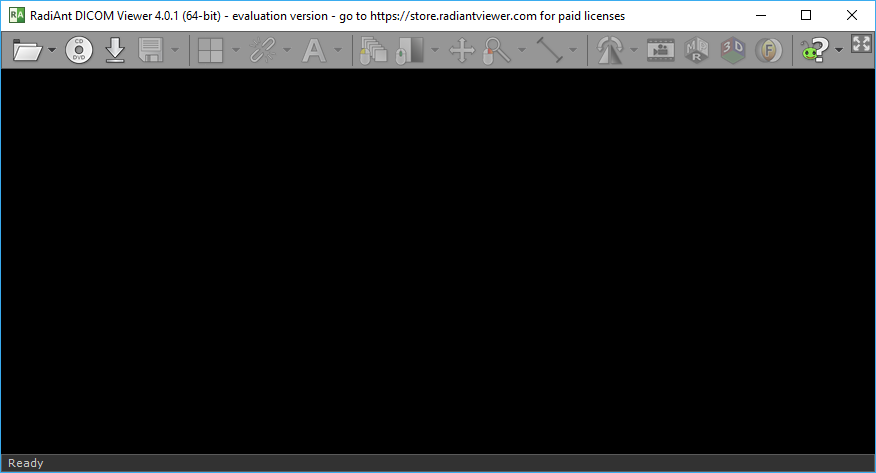 The next time you want to use RadiAnt DICOM Viewer, simply double-click its desktop icon to begin using the software immediately!