Series acquired in similar planes (with the dihedral angle up to 30 degrees) belonging to the same or different studies (of the same or different patients) can be synchronized manually.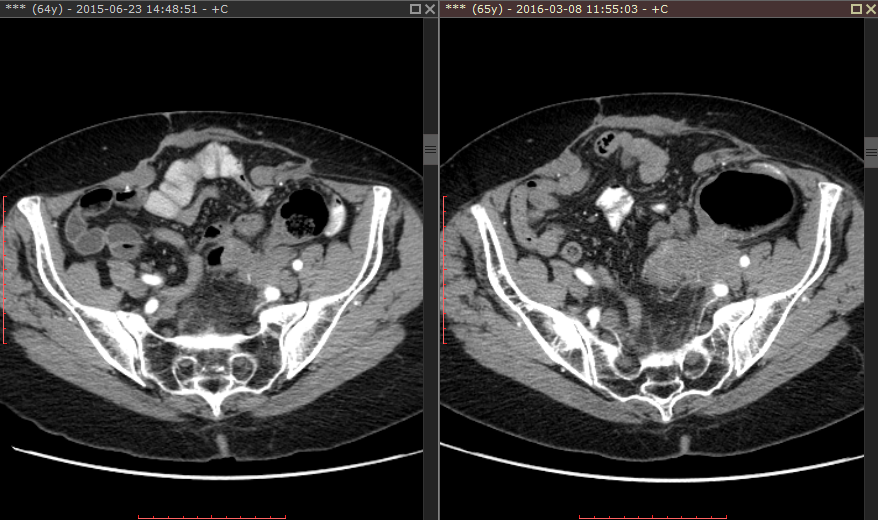 To enable manual synchronization, scroll series opened in different panels to the same level (e.g. the bifurcation of the aorta), pan images so that they are positioned similarly in viewports and click the Toggle series synchronization button or press F5 .
The toolbar button shows

when the automatic synchronization mode is enabled.
By default only slice position and zoom & pan settings are synchronized.
To enable the synchronization of window settings click Synchronize window settings .