The local archive feature allows you to import DICOM studies from CD/DVD discs, USB flash drives, local and network folders or PACS servers, and store them on your local hard drive so that they can be easily accessed at a later date.
The local archive can be helpful in situations in which the original media is no longer available, or you would like to open the study without the need to repeatedly retrieve it from a PACS server.
You can also access the database to organize and quickly find studies in your collection of DICOM files that are stored on the hard drive.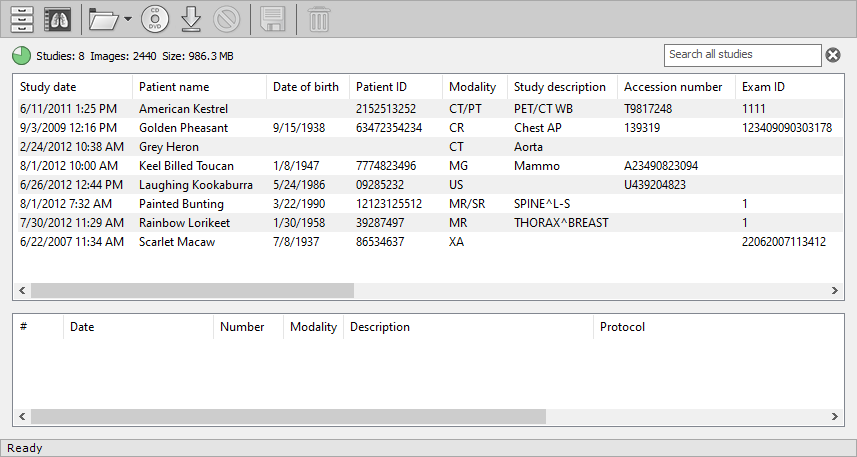 Make sure that you familiarize yourself with the security considerations before you import DICOM files (often containing sensitive information) to your computer.
Remember to back up your database regularly to ensure you are protected against hard drive failures and data corruption.