Certain features (e.g., sending studies to PACS nodes) are available via extensions not included in the standard installation package.
When the certain action requiring an add-on module is executed in RadiAnt DICOM Viewer, a window suggesting to download the add-on will be displayed.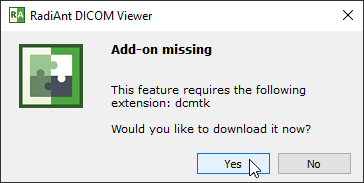 After downloading the add-on package, click it to start the import process.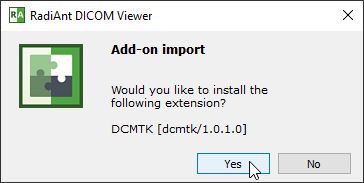 When successfully imported, the confirmation message will be displayed.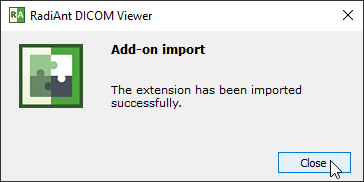 Note: add-on extensions may use 3rd party modules and thus the support provided for them may be limited in case there are any issues with the features they enable.