To access the program and license information, click on the arrow next to the Help button and then the About RadiAnt option, or press Ctrl + F1 .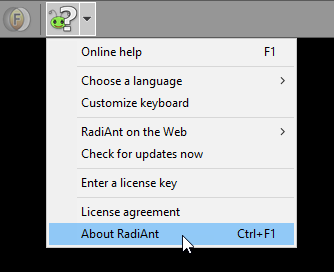 The About window will be displayed.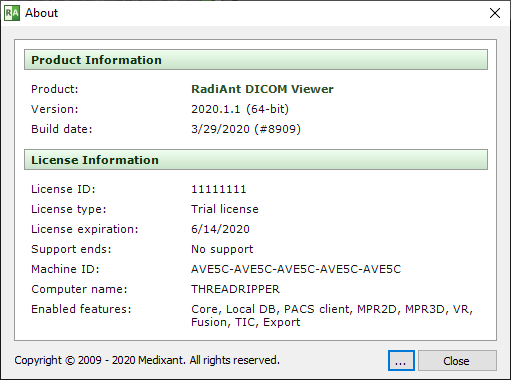 Click on the ellipsis ... button to quickly copy the displayed information or access the relevant folders in which the configuration and program files are stored.