Beta Test Program
Welcome to the RadiAnt DICOM Viewer Beta Test program!
With your help we are able to improve the quality of our software before releasing it to the public.
You will have the opportunity to follow our progress and get a look at the new features before anyone else.
You won't be bothered by the start-up count-down window and the trial banners.
Last but not least, the pleasure of finding unexpected bugs and providing suggestions will be yours :-)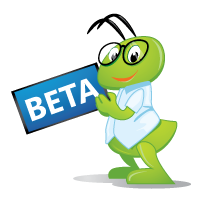 Currently there is no beta version available. Please check us back later.