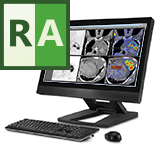 For installation on Windows computers.
Each individual license is valid for one computer
Permanent license with no expiration.
Includes 12 months of software updates.
Quantity discount:

2-5 -> 114 EUR per license
6-15 -> 109 EUR per license
>15 -> 104 EUR per license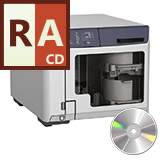 For autorun package distribution as a patient CD/DVD/USB flash viewer.
Each individual license is valid for one recording device.
Permanent license with no expiration.
Unlimited recorded media volume.
Includes 12 months of software updates.
Quantity discount:

2-5 -> 359 EUR per license
>5 -> 319 EUR per license



* Prices are listed in Euros (EUR) and do not include local taxes or local customs charges.
The total price (inclusive of applicable taxes) will be displayed on our online reseller's page (2Checkout) before the order is transmitted.
The computers and CD publisher shown in the images are for demonstration purposes only and are not included in the purchase price.
Medixant reserves the right to change this offer at any time.
1. Product selection
2. Customer information
3. Submit order
Please choose the license type and quantity you require.

Click on the BUY button to proceed to the next step.
Convert your order total to your local currency:
Currency exchange rates are updated on a daily basis.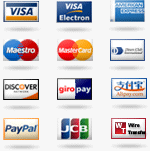 Your payment is securely processed by our partner,
2Checkout
.