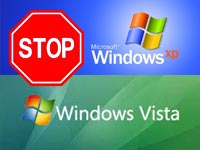 RadiAnt has continued to support Windows XP and Vista much longer than other software companies. However, as the number of users on those platforms have been dwindling, the outdated systems will not be supported in the next version of RadiAnt (2021.1).
You can still install and use previous versions of the viewer (up to 2020.2) on Windows XP or Vista, but we strongly encourage our users to upgrade to a version of Windows that is supported by Microsoft. Unsupported operating systems receive no security updates, have known exploits, and are dangerous for you to use.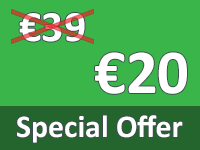 Recently we discontinued permanent licenses for RadiAnt DICOM Viewer and moved to the subscription licensing model.
What does this mean for the owners of permanent licenses purchased during last ten years? Their licenses will remain permanent and will allow to use all versions released within their maintenance period without additional fees. New versions released after the expiration of the maintenance will require purchasing a subscription plan.
Our special offer enables everyone who owns a permanent license with the expired support to purchase a subscription plan with almost 50% discount. Just log in to
My Licenses portal
and take advantage of this offer.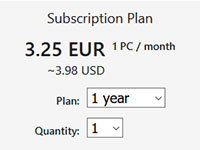 We are happy to announce the addition of a more affordable option to purchase RadiAnt DICOM Viewer - the
Subscription Plans
. They are effectively time-based licenses giving you access to the software and all updates for the duration of the pre-paid plan. For those of you who prefer permanent licenses, the one-time payment option is still available for a limited time.
As this strange and difficult year draws to a close, we would like to take this opportunity and wish you all the best for the New Year. Stay strong, healthy and hopeful for the brighter future!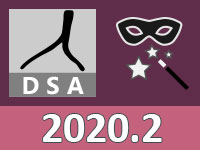 RadiAnt DICOM Viewer 2020.2 has been available for
download
for some time now.
This versions brings
DSA (Digital Subtraction Angiography)
to the table. There is an option to set the
precise WL/WW values
(or SUVbw for PET studies) and to easily create own windowing presets (in 2D, 3D MPR and 3D VR viewers). We have also listened to your requests and made possible to
download specific image series
from PACS servers instead of only complete studies. As usually, there are other minor improvements and bug fixes.
Check the
full changelog and download here
.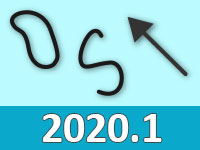 RadiAnt DICOM Viewer 2020.1 is now available for
download
.
We added three new ROIs in this version:
closed polygon
,
open polygon
and
arrow
. 3D MPR view was improved by adding ROIs previously available only in the 2D mode (ellipse, angle).
SUVbw measurements
are now available without the requirement to enable fusion mode. A dedicated 64-bit ARM version for the new generation of Windows 10 on ARM devices (e.g., Surface Pro X) is included in the installer. These are a few highlights, for the complete list of changes check
the download page
.
Take care and stay strong and healthy in these trying times!