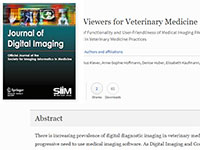 It is not very often that studies comparing different DICOM viewers are published. Recently, eight DICOM viewers were reviewed for use in veterinary medicine in the
Journal of Digital Imaging
.
RadiAnt was named a favorite Windows DICOM-viewer of the observers. Overall it scored 8.90 points (the winning viewer for MacOS got 8.96). For your information, the reviewed version of RadiAnt was 3.4, so many new features and improvements have been added since.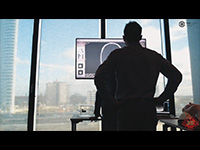 RadiAnt DICOM Viewer makes a cameo appearance ;-) in
the ECR 2019 movie
(European Congress of Radiology).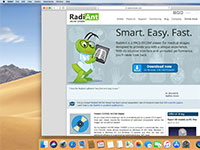 Today we uploaded a refreshed tutorial showing how to install RadiAnt on Mac computers.
This video shows
the installation process on the latest macOS Mojave systems.
Disclaimer: RadiAnt DICOM Viewer is built and tested specifically for Windows platform. We do not officially support RadiAnt on platforms other than Windows. RadiAnt can technically run on macOS systems using the open-source Wine software, however, some features may not be available or may cause program crashes.
https://www.youtube.com/watch?v=H9RGCMeJBPE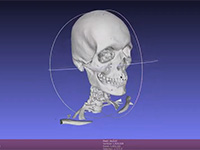 Recently we have added the option to export 3D objects (e.g., for 3D printing) from the VR window to the STL files (click the arrow next to the Save button and select "Save 3D model as STL").
Try our
latest BETA version here
.
Check this video
showing how the 3D export feature works in RadiAnt.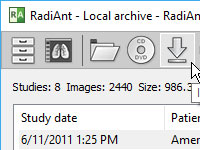 For the past few weeks we have been publishing beta versions with the local archive (DB) feature. It's still some time before a final realease is available but no major problems have been reported recently. So, if storing DICOM studies in RadiAnt's database is something you've missed, you can go ahead and try our
latest 4.9.15 BETA version here
.
And, since the end of the year is approaching fast, from all of us here at Medixant, happy holidays! Thanks for a great year and see you in 2019.