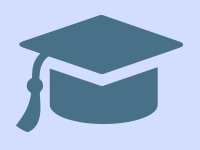 Have you published an article mentioning RadiAnt in a scientific journal?
You may qualify for a special price for our software!
Mentioning "RadiAnt DICOM Viewer" in a published article entitles you to a one-year plan for 1 EUR. Including our website link, "https://www.radiantviewer.com," in the article gives you the right to purchase a two-year plan for 1 EUR.
Read more about this offer
.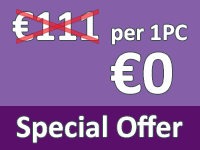 Did the maintenance for your legacy license expire, but you still would like to use the newest versions of RadiAnt DICOM Viewer? If so, this offer might be interesting for you.
You can convert your legacy license to a new subscription plan free of charge and enjoy all the new features and improvements. If your maintenance expired less than one year ago, you will get a 3-year plan free of charge (111 EUR saved for each converted license). Older licenses will get you 2-year or 1-year plans.
Just log in to
My Licenses portal
to find out more details and take advantage of this offer.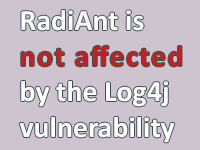 We currently get a lot of questions whether RadiAnt is affected by the Log4j Java vulnerabilities (CVE-2021-44228, CVE-2021-45046).
As an official statement: RadiAnt is not based on Java, and not using Log4j, it is not vulnerable to log4shell!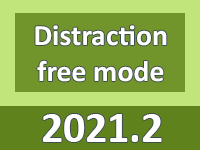 This version includes mostly improvements and bug fixes:
changelog
.
However, there is one new feature to let you stay fully focused on the images: the distraction free mode. It can be turned on and off by using the Shift + Alt + Enter keyboard shortcut.
Read more
.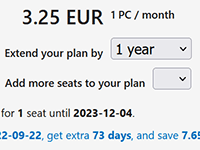 Today we're introducing a bonus for renewing your subscription plan early. Everyone purchasing a renewal before their current plan expires will get additional term ranging from 6 days (for previous 1-month plan) up to 365 days (when renewing 5-year plan) for free.
Purchasing a renewal is easy, just log in to
My Licenses
and click "Extend your plan". Now you can also add additional seats to your existing plan when you need to use RadiAnt on more computers. A volume discount will be automatically applied with the number of seats in the existing plan taken into account.