Thank you for choosing RadiAnt DICOM Viewer.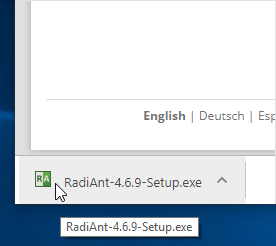 Save the file
to your computer - depending on your connection speed, the software may take anywhere between one second and one minute to download in full.
Click
the downloaded file to run the
installer
.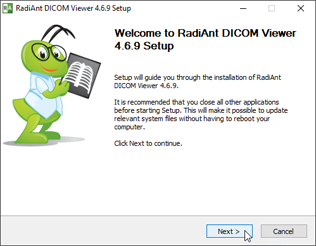 Windows 7, Windows 8, Windows 10 and Windows 11
users may be prompted with a "User Account Control" alert; if so, select
"Yes"
or
"Continue"
to proceed with the installation.
Simply
follow
the individual steps outlined by the
setup wizard
to complete the installation.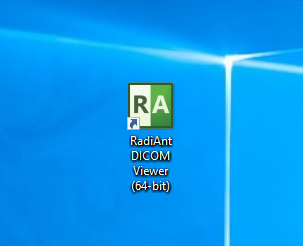 Once
the setup wizard has
finished
, your software is installed and you are ready to go.
Double-click
on the
RadiAnt DICOM Viewer
desktop icon to start using the software immediately!