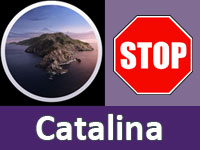 With the latest macOS 10.15 update - Catalina, Apple dropped support for 32-bit applications. You will not be able to use Wine on this new macOS system.

If running RadiAnt is important to you, you cannot upgrade your macOS to the latest Catalina.

The only option to use RadiAnt on Mac computers after the update is to install it in a virtual machine (e.g., VMWare Fusion).