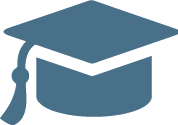 Have you published an article mentioning RadiAnt in a scientific journal?
You may qualify for a special price for our software!
To access your discount, you must have mentioned RadiAnt in a published journal article that is searchable in the
Google Scholar
database. The following limitations apply:
Only one discounted plan can be purchased for each published article.
The license key can only be delivered to the email address of the author listed in the article.
Mentioning "RadiAnt DICOM Viewer" in a published article entitles you to a
one-year plan for 1 EUR
.
Including our website link, "https://www.radiantviewer.com," in the article gives you the right to purchase a
two-year plan for 1 EUR
.
To claim your discount, please contact us via
the contact form
and provide the link to the article, its DOI, and the email address of the article author. After confirming your eligibility, we will send you a link to access your special offer.