Jan 5, 2015 11:18 PM
by
Jessy
Is there a way to hide the Logo/License dialog that pops-up when you run the viewer.
We want our own custom Splash screen for the CD.

Jessy

Jan 6, 2015 03:03 PM
by

The splash screen with a customizable logo and the EULA has to be presented to the end user before they can view images. Hence, it cannot be disabled.

Mar 24, 2017 10:03 AM
by
Daniel Petim
Hi,

I am interested in purchase 16 licences for a central hospital.
Is there the possibility of build the SW with hospital name and logo?

Thank you.

Daniel

Mar 24, 2017 11:18 AM
by

Hi Daniel,
The logo image on the splash screen displayed when you run the viewer can be replaced with your custom jpeg file.
The name of the end-user is displayed on the title bar of the viewer window.
Kind regards,
Maciej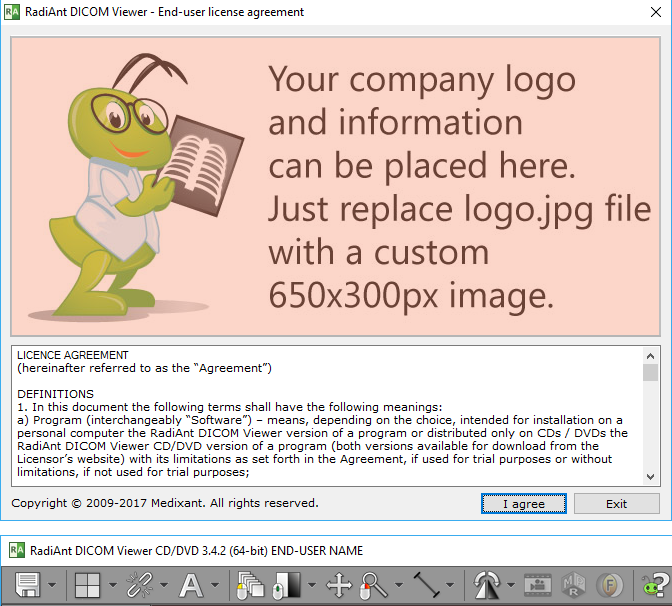 Mar 24, 2017 01:00 PM
by
Daniel Petim
Thank you Sir.

I'll come back to you soon.

Thank you.

Regards,
Daniel