Oct 30, 2018 03:51 PM
by

In this new beta version multiple databases can be opened (at the same time).
Studies can be opened/added in active/new/separate windows.
Also, "Date added" and "Date opened" fields were added for studies and series.
Download here:
https://www.radiantviewer.com/beta/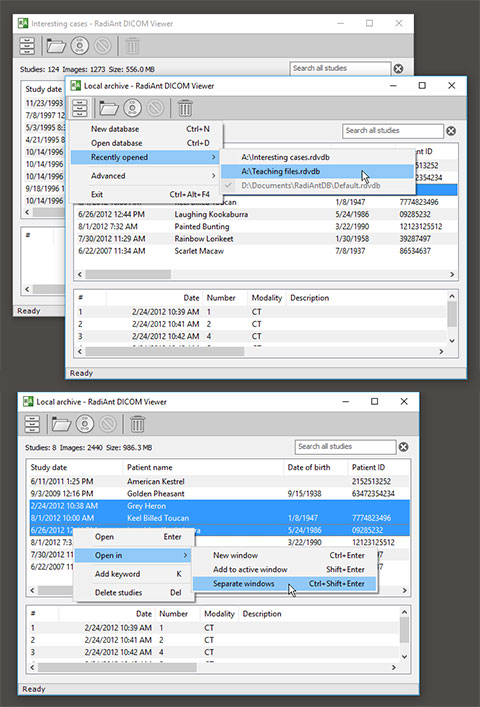 Nov 4, 2018 04:01 PM
by
Tommy
I like the improvements of the new beta.

Nov 5, 2018 08:07 AM
by

Thanks, Tommy.

The next step will be a beta version supporting PACS import to DB (most probably before the month is out).

Nov 8, 2018 11:07 AM
by
Dr Muhammad Shoyab
Bravo for the latest improvements.

Is there a way to auto import (files/folders) into the database? It could serve our purpose until the PACS import is fully developed.

Thanks.

Nov 9, 2018 09:01 AM
by

@Dr Muhammad Shoyab

Thank you for your kind words! Currently there's no way to automate the import. In a week or two, you should be able to download the beta version with a proper PACS import :-)