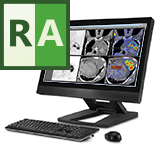 For installation on Windows computers.
Each individual license is valid for one computer
12 months of software updates for previously purchased permanent licenses.
Maintenance renewals commence from the date the previous maintenance period expires, regardless of when the maintenance renewal was purchased.


Quantity discount:

2-5 -> 23 EUR per license/1 year
6-15 -> 22 EUR per license/1 year
>15 -> 21 EUR per license/1 year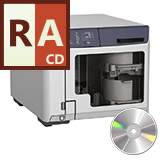 For autorun package distribution as a patient CD/DVD/USB flash viewer.
Each individual license is valid for one recording device.
12 months of software updates for previously purchased permanent licenses.
Maintenance renewals commence from the date the previous maintenance period expires, regardless of when the maintenance renewal was purchased.


Quantity discount:

2-5 -> 72 EUR per license/1 year
>5 -> 64 EUR per license/1 year



Prices are listed in Euros (EUR) and do not include local taxes or local customs charges.

The total price (inclusive of applicable taxes) will be displayed on our online reseller's page (2Checkout) before the order is transmitted.

The computers and CD publisher shown in the images are for demonstration purposes only and are not included in the purchase price.

Medixant reserves the right to change this offer at any time.